20 February 2010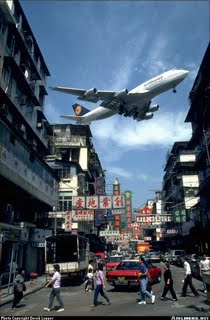 Every now and then, a hearty dose of continent hopping works wonders to cure the itch for travel, appropriately called

Reisefieber

in German. Barely having returned from my little European jaunt, I have already left home yet again, this time heading straight north... and then down again on the other side of the North Pole. And before I knew it, I found myself in the lobby of a

w

onderful,

w

elcoming and

w

ell-located hotel, taking a plunge in the

w

hirlpool overlooking

W

ic.. ah, no, Victoria Harbour. My wanderlust will see me travel on tomorrow, but I'll return to Hong Kong, one of my favorite cities the world over, next weekend. At which point I then intend to take the "wanderlust" rather more literally.

With so much travel in such a short time, things can eventually fade into one big fuzzy memory, given the general state of transition and jetlag. That would be a shame though, for I still value and cherish every single trip I get to take. Therefore, both to help my own failing memory and potentially for your reading pleasure, I have complied a few trip notes specifc to last week's Lufthansa flights. They are a far cry from the elaborate and illustrated trip reports that set the standards on Flyertalk.com, but it was the best I could do for now. You see, my time here is precious, and the shopping list at some of my favorite fashion retailers is long. And that's before we start talking about the food...

W

aiter!

Subscribe to Posts [Atom]