11 August 2009
Living quarters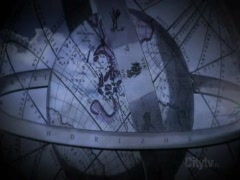 It's been a long road, getting from there to here....
When I started watching the TV series opening with these lines late last year, I didn't realize how much its theme would apply to my own trek. But as I worked myself through the episodes (at a very slow pace, might I add), things in real life started unfolding and I embarked on this
Enterprise
of moving overseas. It turned out to be quite an adventure indeed, spanning three seasons and with an unexpected cliffhanger month in London thrown in for good measure.
In a furnished apartment at Tower Hills, in hotelrooms from Dublin to Brisbane, on transatlantic and transpacific flights, and after exhausting days on this island in the St. Lawrence river, I kept tuning in to the pioneer protagonists of my show, boldy going where no man had gone before. Fiction it may be, but it still helped me looking at my challenges from a higher orbit: They were minuscule compared to those routinely overcome by your average explorer.
And indeed, I prevailed and am happy to report that my new living quarters, aka the CORD Estate Le Mont Royal, are now ready and welcoming visitors from near and far.
As for that TV show, even at my pace, it invariably nears its end. But if I could see into the future, I'd say that this end is only just the beginning.
Engage!

Subscribe to Posts [Atom]